---
 Spring 2020

---
Spring 2020 rehearsals are Under Way. We Meet Tuesday Nights at 7:30 pm – 9:30 pm.

Come join our Chorus if you love to sing. There is no audition, just a love for music.
The location of our rehearsals is Epiphany Lutheran Church
268 Hill Rd. N.
Pickerington, OH
Click HERE to find More Info on Rehearsals
---
Main Concert Information:
This Year's Theme –
Patriotic Songs

---
Check out All of Our Confirmed Concerts HERE
Thank You for Your Community Support
of the Arts in Pickerington
---
CHECK OUR FACEBOOK PAGE
---
Remember to 'LIKE' us on Facebook to keep up with Events and Information
---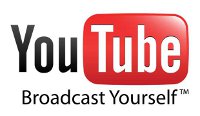 Watch Videos of our Spring 2012 Concert and more on our YouTube Channel – CLICK HERE
We would like to Welcome our Accompanist,
Tony Hagood, to our Chorus.
He is a great asset to our organization. We would like to share his Website
with all of our supporters.
Please visit Http://www.tonyhagood.com
for more information on this wonderful pianist.
---
'ATTENTION AREA SINGERS'

DO YOU LOVE TO SING?

IF YOU LIVE IN THE PICKERINGTON AND
COLUMBUS AREA,
AND WOULD LIKE TO PARTICIPATE IN OUR CHORUS,
You can CONTACT US for more information.
We look forward to adding voices for this Chorus.
---
You can find all of our Events and Concerts on our EVENTS PAGE.
Thank you for your interest in our group, and the Arts.
---